Today I went and secured the location!
$100 deposit, and we want to leave it clean so I can get that back!
We will be able to start setting up at 11:00, but the party will start later than that.
We will be the FIRST to use it, as the recroom is not yet open. (supposed to open on the first) So they would like any feedback on the use of the room.
Guests must park on the street!
We can be in until Midnight, but are likely to be out earlier.
No pans in the kitchen, so we will bring our own.
They will set up a few bufet tables for us.

We can NOT put anything on the walls or ceiling, but the lights are dimable!

Now on to the pics!
Fist thing I saw when entering the door is the excercise equipment.


The two treadmills on the ends do fold up.

But my main issue is with this monster


It will not move, but they say they will lock it? I think we need some fabric in this corner!

The rest of the room.
The fireplace does not work, the open door to the secondbathroom will be locked, we will only have the other bathroom. This one is supposed to be accesable from the outside though, and I will have a key if it is needed.



Full if small kitchen area with stove, oven, microwave, sink and fridge. We will need to bring our own pots and dishes.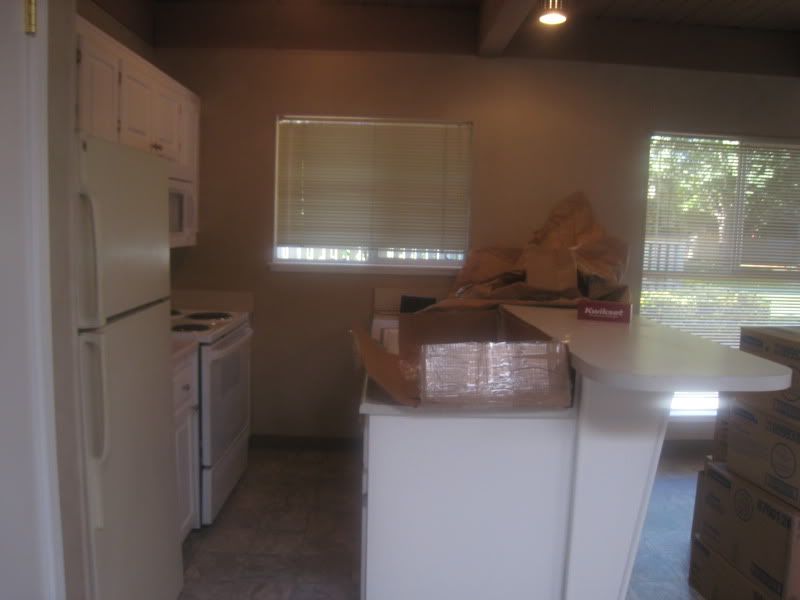 Front door with light switches. there are also two fans and two skylights.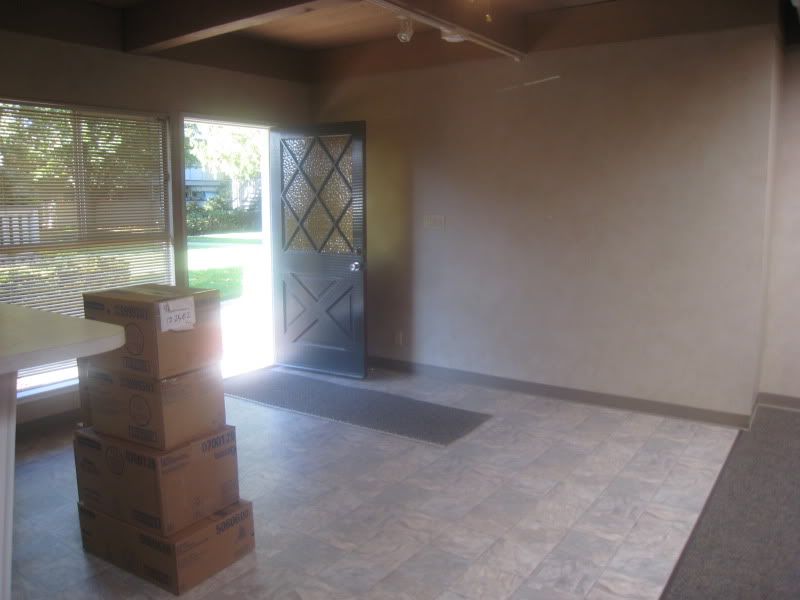 This is the door to the bathroom we will use.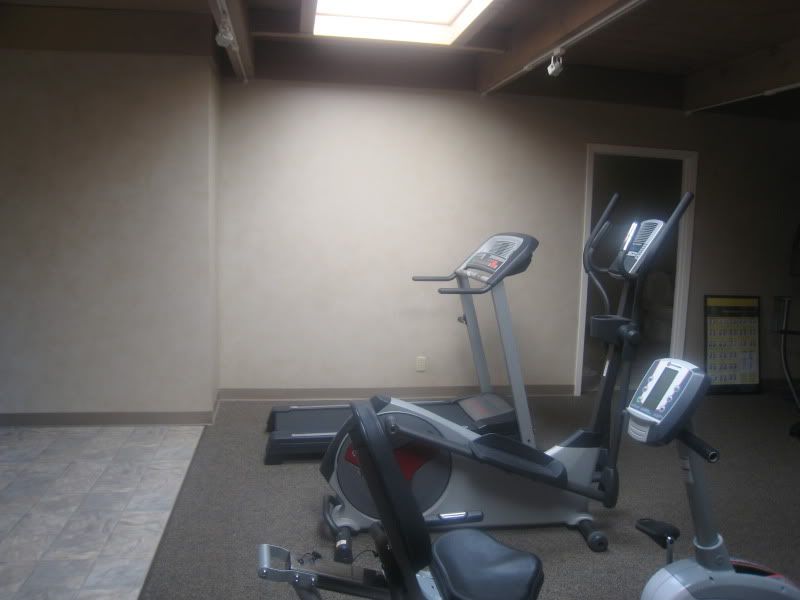 It is LARGE seriously could hold ladies in hoopskirts, even the doorframe is wider than normal! There is a changing table, and the deadbolt will lock, but I *THINK* my key will work in it.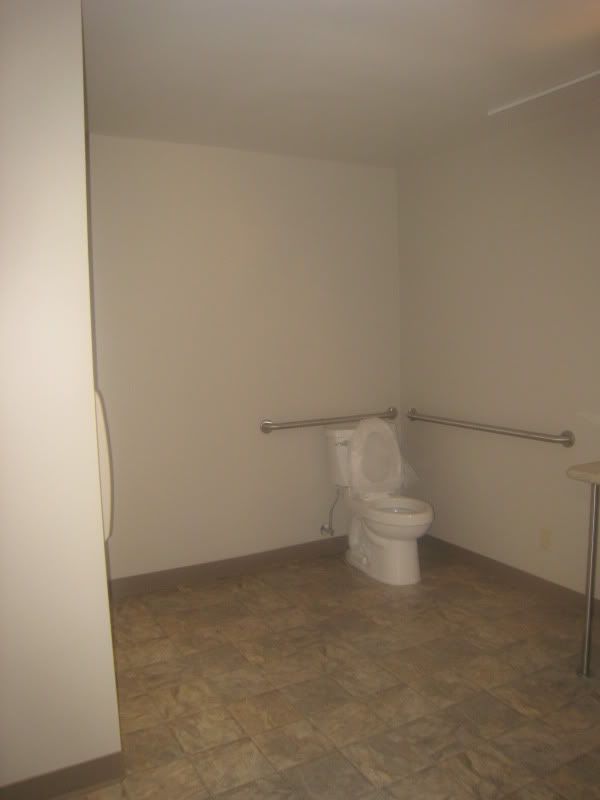 These are the chairs we will have, and you can just see the tables. If these are familiar to you and you have table cloths or slip covers, that would be GREAT if you could bring.